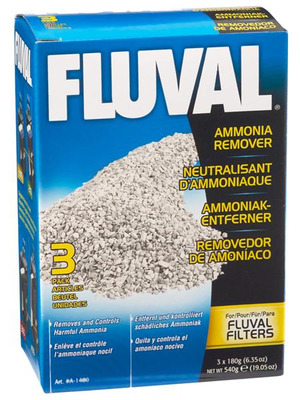 Item # FA01
Description:
3 x 180g bags (A1480)
Manufacturer:
Hagen
Features
Removes and controls harmful ammonia.
Premium select media for use in fluval canister filters, ideal for all filters.
Eliminates toxic ammonia.
Reduces stress on fish.
Ideal for new or heavily populated aquariums.
For freshwater use only.
Is a natural ion-exchange media that removes toxic ammonia as water passes over it.
Use to provide a healthy environment when setting up a new aquarium or maintaining one that contains higher than average fish stock.
AU$9.95
Earn 100 points with this purchase

Fluval Ammonia Remover Filter Media 1600g
(A1486)

Fluval Ammonia Remover Filter Media 2800g
(A1487)
Copyright (c) 2018 The Aquarium Shop All rights reserved.