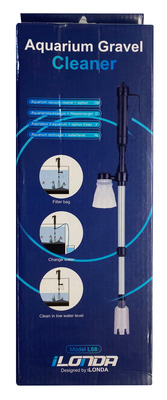 Item # TSBC1
Description:
Up to 52cm water depth
Features
Adjustable height for large and small aquariums. 
Flow rate approx 520 litres per hour.
Use to remove the dirt from the bottom of your aquarium. 
Supplied with two suction pipe sizes, suitable for both large and small aquariums. 
Also be used as a water siphon for water changes, or to empty your aquarium when you connect a hose to outlet. 
Hose and Filter bag included.
Syphon Pipe supplied.
Maximum water depth 52 cm Color: transparent and black
Batteries NOT included.
The battery powered gravel cleaner takes 2 type c batteries 1.5 volt.
Made in China.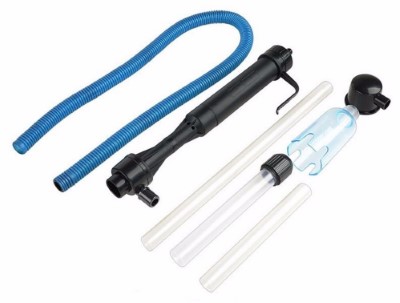 AU$19.55
Earn 196 points with this purchase
Copyright (c) 2020 The Aquarium Shop All rights reserved.