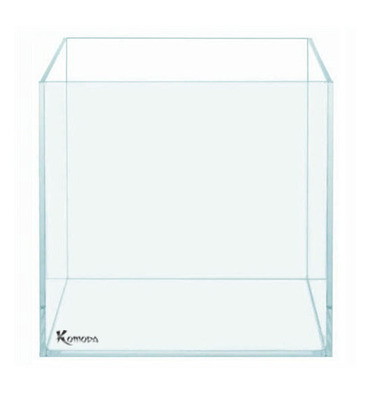 Item # K-SK-AQ-45C
Description:
45x45x45cm
Manufacturer:
Komoda
Features
Makes a great planted aquarium
The Komoda range of hand made designer frameless glass tanks are designed to stand out from the pack!
Utilising 'Skyclear' thicker glass to provide extra bonding strength eliminates the need for a frame or brace to achieve that clean look that most aquarium hobbyist demand.
There are no messy silicone lines and all glass edges have been bevelled cut to further enhance the look of the tank.
Great for Display Tank with High clarity glass used on all 5 panels.
Dimensions: 45 x 45 x 45cm.
8mm glass thickness.
Includes mat
Approx 94Litres.
AU$265.00
(Bulky Item)
Earn 2650 points with this purchase

Komoda SkyClear RISE Terrarium 21 Litres
28x28x41cm

Komoda 1FT Cube SkyClear Frameless Tank 27 Litres
30x30x30cm
Copyright (c) 2020 The Aquarium Shop All rights reserved.