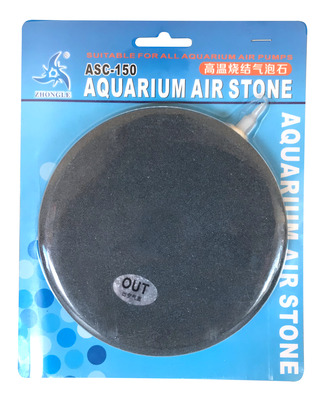 Item # ZL-ASC150
Description:
Disc Air Stone
Features
The low flat design of disc air stones provides them with a large surface area with which to produce lots of bubbles and aeration for your aquarium.
Size: 150mm in diameter, 15mm high and has a dual sized inlet that fits both 4mm and 8mm air hose.
AU$18.85
Earn 188 points with this purchase
Copyright (c) 2019 The Aquarium Shop All rights reserved.