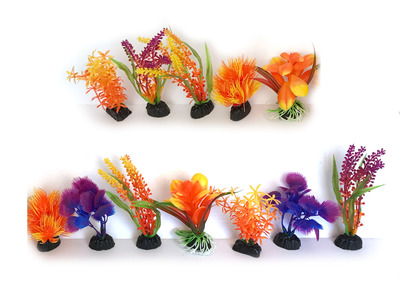 Item # AX113
Description:
Artificial Aquarium Plant
Manufacturer:
AquaWorx
Features
The natural-looking translucent colors can not fade and are completely safe for all aquarium occupants.
Size: Approx 12cm - 9cm in height.
INSTRUCTIONS:
Press the base into the gravel and move back and forth until the base is firmly set in the gravel
Smaller plants are ideal for foreground highlights
Made in China
Distributed by AquaWorx
AU$11.95
Earn 120 points with this purchase
Copyright (c) 2020 The Aquarium Shop All rights reserved.