Spare Parts /
Pro Mesh Filter Intake Strainer Guard Small Long 14cm x 1.9cm *** OVERSTOCKED ON SPECIAL ***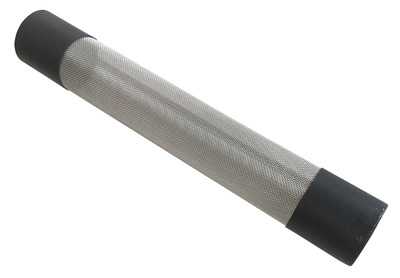 Item # FC-SFG-13B
Description:
Pro Mesh Filter Guard
Features
Extra fine mesh.
Rubber gromet attachment.
Rubber edged 316 stainless steel (marine grade) mesh pre-filter, prevents tiny livestock such as shrimplets from entering the filter.
Size: 140mm long x 19mm diameter.
Suit 14-16mm intake stem.
AU$12.20 (Was AU$14.30 you save AU$2.10)
Copyright (c) 2021 The Aquarium Shop All rights reserved.