Fish Food /
Hikari Goldfish Wheat Germ Fish Food Floating Mini Pellet 200g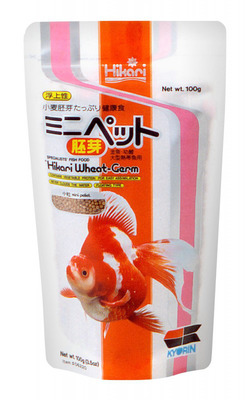 Item # KH06226
Description:
Cold weather easily digestible diet for adult Goldfish, baby Koi and larger Tropical fish
Manufacturer:
Hikari
Features
For all types of fish including koi normally kept in a pond environment
An easily assimilated diet promoting improved health, growth and fertility
An excellent choice when superior digestibility is desirable or metabolism is slowing
Supports a healthy immune system
Use as a daily diet for koi or larger goldfish when improved digestion is required.
The use of the inner most portion of the wheat germ kernel with added vitamins and minerals offers higher levels of nutrient package your koi can readily utilize to helps support immune system health.
AU$11.95
(Bulky Item)
Earn 120 points with this purchase
Copyright (c) 2020 The Aquarium Shop All rights reserved.