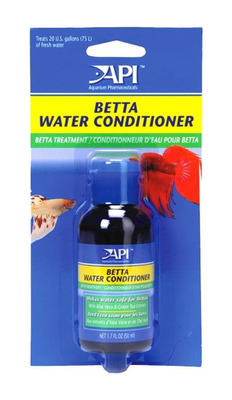 Item # APH249
Description:
Makes Tap Water Safe. Treats 75 Litres of fresh water.
Manufacturer:
Mars Fishcare
Features
With Aloe Vera and Green Tea Extract
Instantly makes tap water safe for Bettas, by removing toxic compounds including chlorine, chloramines and ammonia.
Unique formula also promotes fish health with two botanical extracts: Aloe Vera to heal and reduce stress and Green Tea Extract, a powerful antioxidant, to help protect fish red blood cells from damaging free radicals.
Directions: 6 drops per 473mL of bowl or aquarium water.
For Tropical Fish use only.
AU$10.45
Earn 99 points with this purchase
Copyright (c) 2019 The Aquarium Shop All rights reserved.