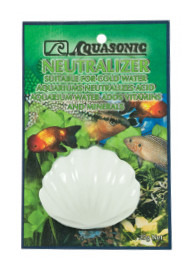 Item # FB600
Description:
Effectively combats acids which lower pH
Features
Aquasonics Neutralizer Block slowly dissolves over a 10 to 14 day period.
Releases vitamin B1 for healthy fish.
One block per a 150 litre aquarium.
For both tropical and cold water aquariums.
AU$7.40
Earn 74 points with this purchase
Copyright (c) 2019 The Aquarium Shop All rights reserved.