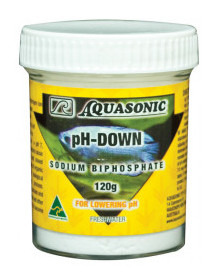 Item # TK506
Description:
For Reducing Alkalinity (Sodium Bi-phosphate)
Features
pH-Down is for reducing alkalinity.
It is made from high grade chemicals and works instantly.
Re-adjustment can be made within 15 minutes, provided proper circulation is evident.
Contains phosphates.
Dose Rate: 1 teaspoon per 20 litres.
AU$9.95
Earn 100 points with this purchase
Copyright (c) 2020 The Aquarium Shop All rights reserved.