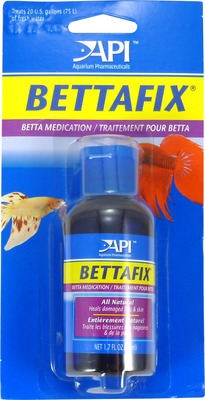 Item # APH190
Description:
Heals damaged fin and skin (formerly bettafix remedy)
Manufacturer:
Mars Fishcare
Features
Treats 75 litres of fresh water.
A safe, all natural way to treat Bettas for bacterial infections.
Contains the healing power of Melaleuca, a botanical extract, to treat open wounds and tissue damaged by handling and netting.
Use whenever Bettas exhibit signs of bacterial disease, such as frayed or torn fins, red ulcers or slimy patches.
AU$11.95
Earn 120 points with this purchase
Copyright (c) 2019 The Aquarium Shop All rights reserved.