Item # GO08
Description:
Fish Tank Spray bar kit
Features
Attaches to your powerhead or filter.
Tube diameter 16mm outer diameter (inner dia 13mm)
Approx 67cm total tubing length.
7 pieces tubing plus end cap and 3 suction cups to mount the unit comprising of:
- 2 x 143mm pieces with holes (including flange)
- 1 x 134mm piece with holes
- 1 x 107mm piece with flange (no holes)
- 1 x 38mm piece with flange (1 holes)
- 1 x 30mm end cap with flange
- 2 x elbow pieces 54mm (longer section with flange), 41mm (shorter section)
Aerates water and increases oxygen in the water.
Increases water current, giving your aquarium a more natural and healthier environment.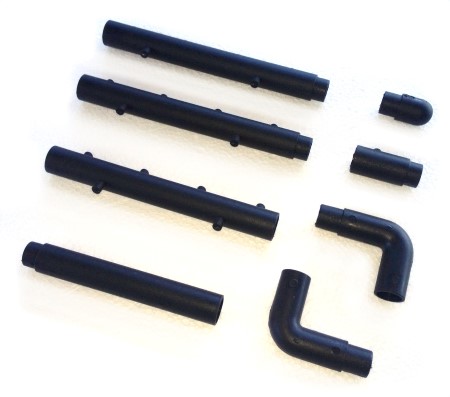 AU$18.25
Earn 182 points with this purchase
Copyright (c) 2021 The Aquarium Shop All rights reserved.