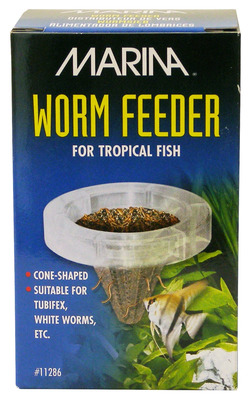 Item # TA29
Description:
Fish Feeder. Keeps tank cleaner (#11286)
Manufacturer:
Hagen
Features
Marina Worm Feeder
For tropical fish.
Cone-shaped with two pieces ring and cone sections
Suitable for tubifex, white worms etc
Makes feeding fish with live food easy.
Prevents scattering of worms.
Prevents overfeeding.
Distributed by Hagen.
Made in China.
AU$3.85
Earn 38 points with this purchase
Copyright (c) 2020 The Aquarium Shop All rights reserved.