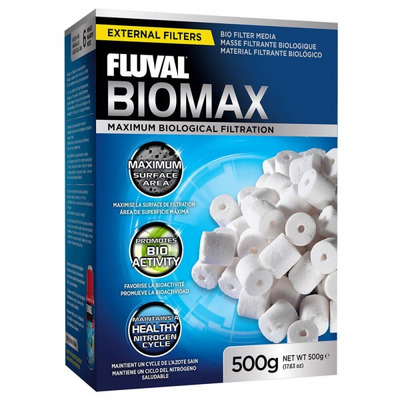 Item # FA44
Description:
Provides superior biological filtration (A1456)
Manufacturer:
Hagen
Features
Fluval Biomax bio rings have a complex pore system where benificial bacteria can thrive.
BioMax bio rings allow ideal water movement throughout the media,to ensure optimal contact time for efficient biological filtration.
Provides Superior Biological Filtration
Optimal environment for benificial bacteria
More capacity than most biological filter media
Reduces and controls ammonia and nitrite
For fresh and marine aquariums
Premium select media for use in Fluval Canister Filters, ideal for all filters
Suitable for Fluval Canisters:105/106/107,205/206/207,305/306/307,405/406/407/FX5/FX6
AU$12.40
Earn 124 points with this purchase

Fluval Bio Max Rings Filter Media 1100g
Provides superior biological filtration (A1457)
Copyright (c) 2019 The Aquarium Shop All rights reserved.