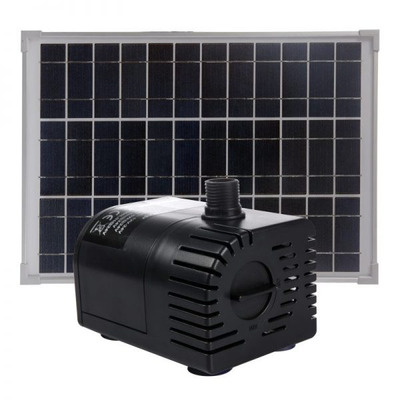 Item # 02AS514
Description:
Eco-friendly option
Features
AQUAPRO solar pumps have been manufactured with advanced technology to provide you with the best quality system for your pond or water feature.
The AP1360SP offers value for money with simple panel and pump design. They come with a full range of fountain accessories, such as a bell nozzle and daisy nozzle. These pumps are best suited as water features or a fountain.
Ideally located in full sunlight only.
2 year guarantee
Fountain Kit included
Low water level switch off
10.5W Solar Panel
Specifications:
Cable Length: 5m
Flow: 1360L
Head: 2.1m
Power: 10.5W
AU$289.95
Earn 2900 points with this purchase

AquaPro Solar Pump Kit AP300SP
Eco-friendly option

AquaPro Solar Pump Kit AP960SP
Eco-friendly option
Copyright (c) 2019 The Aquarium Shop All rights reserved.