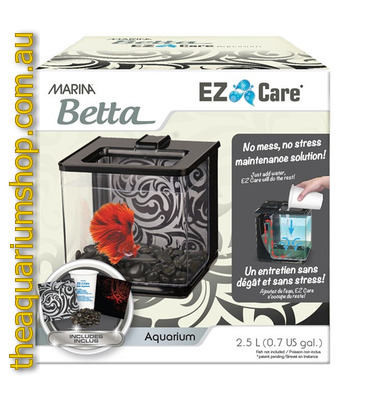 Item # PA95
Description:
(13358)
Manufacturer:
Marina
Features
The Marina Betta Special Edition EZ Care Aquarium Kit includes a uniquely designed LED and decorative beads to create a warm ambient glow so you can enjoy your aquarium day and night. The aquarium features the EZ care self-cleaning feature for no mess, no stress water changes - simply add clean water and EZ care does the rest.
The aquarium's small size takes up very little space and its chic design allows it to blend in nicely with a variety of household or office settings such as counters, desks, bookshelves or coffee tables.
2.5L (0.7 US gal) clear plastic cube aquarium with frame and EZ care feature
Decorative double-sided background
Decorative beads
LED lamp
Water change cup
Colour: Black
Dimensions: 15.8 cm L x 15.8 cm H x 15.8 cm D (6 ¼ in x 6 ¼ in x 6 ¼ D)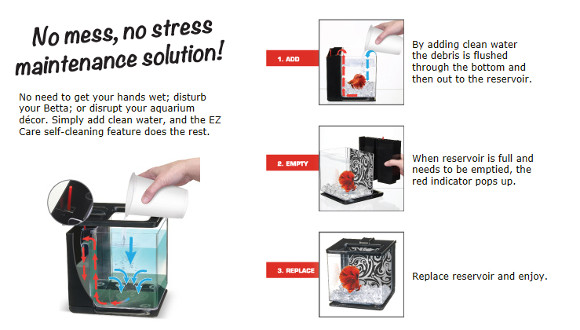 AU$31.40

Marina Betta EZ Care Aquarium Kit 2.5 Litre Blue
(13359)

Marina Betta EZ Care Aquarium Kit 2.5 Litre White
(13357)
Copyright (c) 2019 The Aquarium Shop All rights reserved.