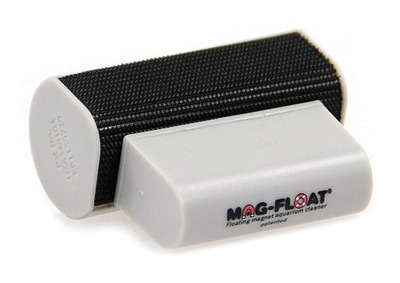 Item # BM100466
Description:
Designed for glass or acrylic aquariums up to 4mm
Manufacturer:
Mag-Float
Features
The Mag-Float Nano floating magnet aquarium cleaner.
Suitable for Fresh or Saltwater glass aquariums.
Also suitable for rounded corner or edged aquariums.
Easily and safely cleans away nuisance algae without getting your hand wet.
Powerful neodymium magnets create a strong magnetic coupling between the two halves.
If the magnet becomes separated the cleaning side floats to the surface for easy retrieval.
Will not scratch the surface.
Can be left attached to your aquarium.
Overall size 60mm x 45mm x 20mm
Suits glass thickness up to 4mm.
AU$19.95
Earn 200 points with this purchase
Copyright (c) 2019 The Aquarium Shop All rights reserved.