Fish Food /
Aquasonic Marine Invertebrate Food Block 50g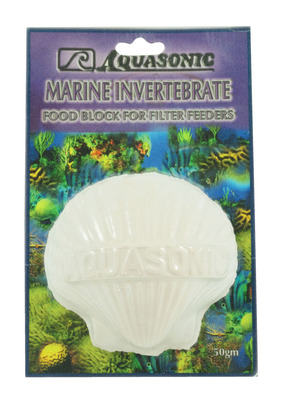 Item # FB603
Description:
For Filter Feeders
Features
Aquasonics Marine Invertebrate Food Block.
Ingredients sized especially for filter feeders.
Plus a combination of vitamins essential for growth.
The block will dissolve slowly over 10-14 days.
Phosphate free.
Use 1 x block per 100l to 200l of aquarium water.
Suitable for up to 400l aquarium depending on stock levels.
Austrailian made.
AU$8.85
Earn 88 points with this purchase
Copyright (c) 2020 The Aquarium Shop All rights reserved.