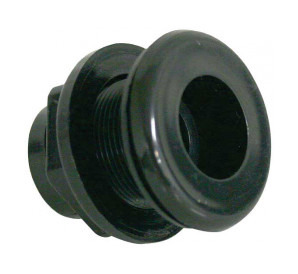 Item # 270577BK
Description:
Compact bulkhead (#R270577) Slip-Slip Type
Features
Made from moulded, impact resistant PVC.
Elbows and strainers also available in slip fittings.
Threaded fitting on outside.
Passes water through sides or bottom of tanks.
Suit 32mm (outer diameter) PVC pipe.
Suit glass hole size: 43mm - 50mm
AU$15.20
Earn 152 points with this purchase

Aquarium Bulkhead with O Ring PVC 26.75mm Inner Diameter
Compact bulkhead (#R270590) Slip-Slip Type
Copyright (c) 2019 The Aquarium Shop All rights reserved.