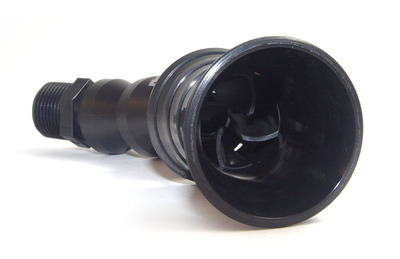 Item # AP-S-VA-1
Description:
23mm Inner (1 inch) Diameter
Features
Flow accelerators are designed to add increased and varied directional flow patterns to aquariums. When used as the plumbing return fitting these units greatly enhance your aquariums flow.
Vortex Nozzle for random flow, suitable for reef tanks
Increase Water Flow up to 400%
High quality durable ABS plastic construction
Compact size and light weight
AU$23.80

Flow Accelerator Vortex Type 25mm Outer dia thread
19mm Inner (3/4 inch) Diameter
Copyright (c) 2020 The Aquarium Shop All rights reserved.