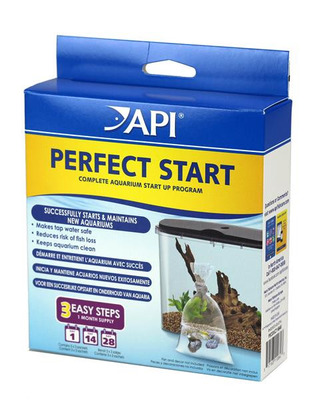 Item # APH330
Description:
Complete Aquarium Start Up Program - 3 Easy Steps for tanks up to 40 Litres
Manufacturer:
Hagen
Features
Perfect Start - Complete aquarium start program.
Makes tap water sate.
Reduces risk of fish loss.
Keeps your aquarium clean.
3 easy steps.
Kit Contains - 3 separate doses for Day 1, Day 14 and Day 28.
3 packets for each dose packed with essential fish care products providing all you need to start a successful aquarium.
Includes easy to follow instructions explaining when to add fish and change media etc.
Made in the USA.
AU$29.90 (Was AU$27.95 you save AU$-1.95)
Earn 259 points with this purchase
Copyright (c) 2019 The Aquarium Shop All rights reserved.