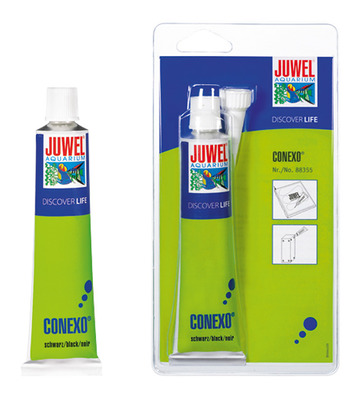 Item # JWL299
Description:
(88355)
Features
JUWEL Conexo is an extremely strong effective adhesive hybrid sealant.
Specially developed for bonding plastics to glass.
Conexo can also be used on a wet background and even underwater.
We especially recommend Conexo for mounting backgrounds and fixing JUWEL Skimmers and Filters in place.
Dry time is 24 - 72 hours.
AU$24.10
Copyright (c) 2020 The Aquarium Shop All rights reserved.