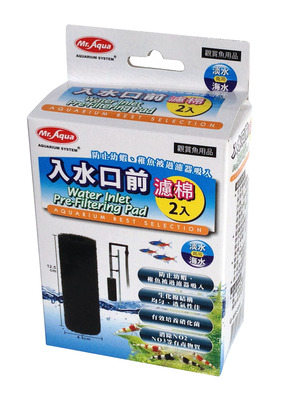 Item # MA-G-MR-009
Description:
(2 Pack)
Manufacturer:
Mr Aqua
Features
Coarse Sponge Pre-filter.
Pre-filter, prevents tiny livestock such as shrimplets from entering the filter.
Size: 125mm long x 45mm diameter.
Suit 20mm intake stem.
Approx. 16 PPI
AU$8.95
Earn 90 points with this purchase
Copyright (c) 2020 The Aquarium Shop All rights reserved.