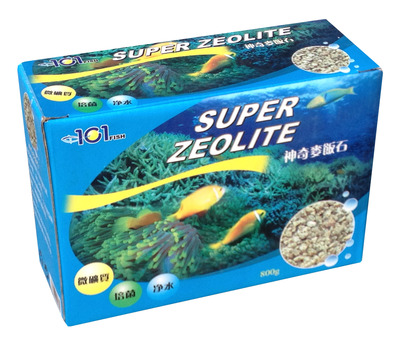 Item # 1508
Description:
2 x 400gm Net Bags
Manufacturer:
Fish 101
Features
Suitable for fresh aquariums.
Zeolite removes and controls harmful ammonia.
Ideal replacement media for all types filters.
Eliminates toxic ammonia.
Perfect for when cycling your tank or for sudden ammonia spikes
Reduces stress on fish.
For use in new or heavily populated aquariums.  
Rinse product before use.
AU$7.50 (Was AU$9.95 you save AU$2.45)
Copyright (c) 2020 The Aquarium Shop All rights reserved.