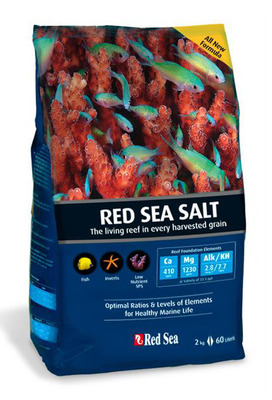 Item # RED02
Description:
Treats 60 litres
Manufacturer:
Red Sea
Features
Red Sea Salt.
2kg treats 60 litres.
The red sea in your aquarium.
Red sea is a premium sea salt formula,based on natural salt harvested by solar evaporation of the waters of the exotic Red Sea.
It is enriched with other refined minerals to faithfullyreplicate natural sea water for your aquarium.
Red Sea has become famous for its favorable effect on invertebrates.
For best results replace 25% of your aquarium water each month.
Made in Israel.
AU$23.10 (Was AU$27.15 you save AU$4.05)
Earn 231 points with this purchase
Copyright (c) 2019 The Aquarium Shop All rights reserved.