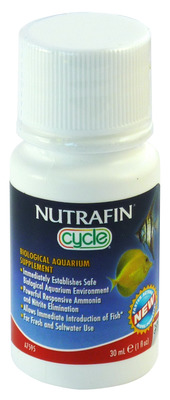 Item # FC20
Description:
Biological Aquarium Supplement
Manufacturer:
Hagen
Features
For fresh and salt water.
Contains 500 billion live bacteria per dose.
Prevents fish loss by controlling ammonia and nitrite.
Rapidly matures new aquariums.
Helps maintain biological balance.
For weekly maintenance.
Setting up a new aquarium.
When introducing new fish,safer and less stressful.
Use after medication.
AU$7.30 (Was AU$6.95 you save AU$-0.35)
Earn 73 points with this purchase
Copyright (c) 2020 The Aquarium Shop All rights reserved.