Aquarium Lights /
Aqua Zonic Super Slim Double Bright LED Clamp Light Black 15+3 Bulb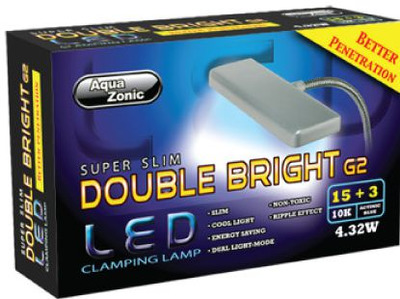 Item # QHU46
Description:
4.32 watt (AL-308A)
Features
Individual switchable dual light mode for aquarist to replicate daylight and moonlight conditions.
The small sized LED allows for sleeker, slimmer case design.
Low heat emission compared to other light forms.
Low electrical consumption, greater energy savings.
Recreates the daytime and moonlight conditions of nature.
Does not contain harmful chemicals unlike conventional lighting.
Dimensions (light display part): 15x5x1.5cm
AU$52.70
Earn 479 points with this purchase
Copyright (c) 2020 The Aquarium Shop All rights reserved.