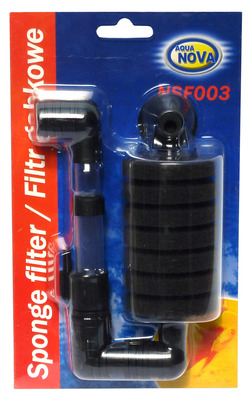 Item # NSF-003
Description:
Stick on Single Bio sponge filter
Features
With suction cup to stick to side of aquarium
Extendable outlet tubing (18mm tubing) from 13.5 to 18.5cm.
Sponge size: 8 x 5cm
Can be used with an air pump via inlet on side of outlet tubing.  Connect using 4mm airline tubing to the pump.
AU$4.95 (Was AU$7.95 you save AU$3.00)
Earn 50 points with this purchase
Copyright (c) 2019 The Aquarium Shop All rights reserved.