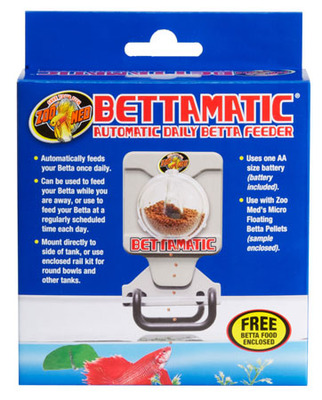 Item # ZM361
Description:
Free Betta Food enclosed (BF-1)
Manufacturer:
Hagen
Features
Automatically feeds your Betta once daily.
Can be used to feed your Betta while you are away, or use to feed your Betta at a regularly scheduled time each day.
Mount directly to side of tank, or use enclosed rail kit for round bowels and other tanks.
Uses one AA size battery (included).
Use with Zoo Med's micro floating pellets (sample enclosed)
Instructions enclosed.
Unit size (without rails but with feeder chamber attached) : 6cm wide x 6cm depth x 9.5cm high
Maximum tank wall thickness (when not using rails): 6mm
Maximum tank/bowel width using rails: approx 21cm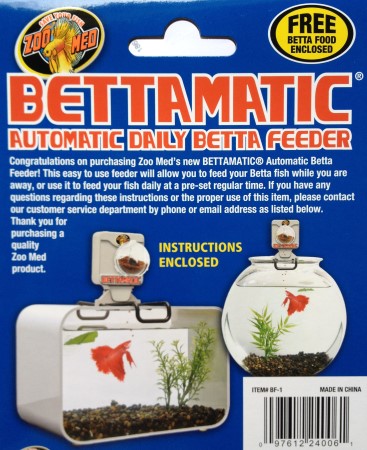 AU$45.80
Earn 417 points with this purchase
Copyright (c) 2019 The Aquarium Shop All rights reserved.