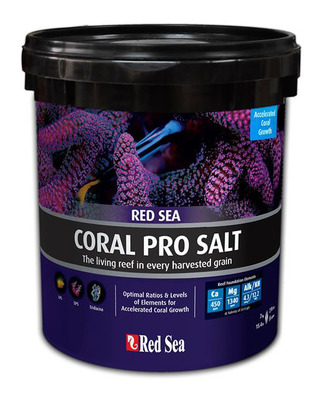 Item # RED14
Description:
Treats 210 Litres
Manufacturer:
Red Sea
Features
Specially formulated for use with Reverse Osmosis Water.
Nitrate free
Phosphate free
Natural elements
Boosted level of calcium 450 ppm at S.G. 1.023 
Based on natural salt harvested by solar evaporation of the waters of the exotic Red Sea.
It is enriched with other refined minerals to faithfully replicate the seawater found at natural Coral Reefs.  
Specifically formulated for use with Reverse Osmosis, or soft tap water and contains the elevated levels of calcium and buffer capacity necessary for vibrant coral growth.
Made in Israel.
AU$75.00
Earn 749 points with this purchase
Copyright (c) 2019 The Aquarium Shop All rights reserved.