Fish Food /
Wardley Premium Cichlid Flakes Fish Food 25g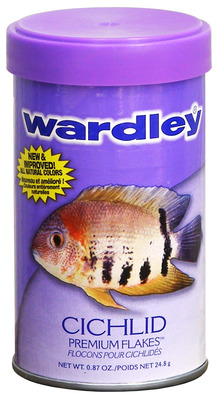 Item # W570
Description:
*** ON SPECIAL REDUCED TO CLEAR ***
Manufacturer:
Wardley
Features
Wardley Cichlid Premium Flakes is reformulated with an optimal blend of ingredients to deliver superior nutrition that helps enhance the natural colouration, growth and vitality of all canivorous and herbivorous cichlids.
This product is fortified with natural attractants, colour enhancers and highly digestible protein sources necessary for fish to thrive.
AU$2.95 (Was AU$9.85 you save AU$6.90)
Earn 30 points with this purchase
AU$14.95
Was AU$44.40
Saving AU$29.45


Wardley Premium Cichlid Flakes Fish Food 170g
*** ON SPECIAL REDUCED TO CLEAR ***
Copyright (c) 2019 The Aquarium Shop All rights reserved.