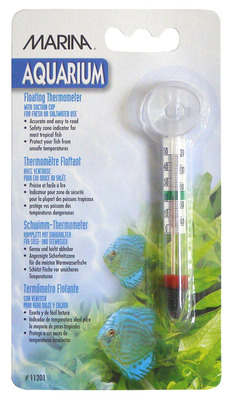 Item # TA3
Description:
With suction cup (11201)
Manufacturer:
Hagen
Features
Marina Aquarium Floating Themometer with suction cup.
For Fresh and Salt water use.
Accurate and easy to read.
Safety zone indicator for most tropical fish.
Protect your fish from unsafe temperatures.
Distributed by Hagen.
Made in China.
AU$3.10
Earn 31 points with this purchase
Copyright (c) 2019 The Aquarium Shop All rights reserved.