Rewards Program Info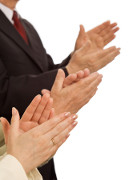 We appreciate your support so in recognition of your loyality with us we are pleased to offer the following program:
Every $100 you spend gives you 1000 points.
Redeem your points on our rewards page (more items coming - let us know what you want to redeem your points on!)
To redeem 1000 points = $5 at our standard rate. Promotions and sales will vary this rate.
Rewards items are subject to availability.
Products Redeemed can only be placed with a current order.
The Australia Aquarium Shop reserves the right to apply an expiry date at some time in the future.
Points are redeemable to non business customers with Australian addresses only.
Customers points totals are reviewed from time to time against order history (to make sure they are accurate) and may be subject to change if necessary.
Points expire after 2 years
Spare Parts and some items on special will not incur points.
Claim your reward(s) in three easy steps
1 - Note down the product code and quantity of each item you would like from the rewards page.
2 - Contact us or email us with this information when you place your order.
3 - We will then check your points balance and debit the amount used and send the items out to your order.
Check your points balance
Log in and you will see the balance remaining next to your name in the top right of the website
For a more detailed breakdown, click the "My Shopping" (top right) and click option 2. Review previous Orders.  Your Points Remaining and Overall Points Total will be at the bottom of the list of orders.
Go to Rewards page
Copyright (c) 2020 The Aquarium Shop All rights reserved.