Fish Food /
Pro's Choice Marine Fish Floating Pellets 75g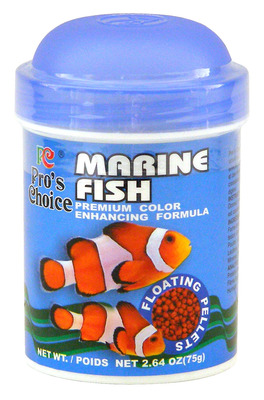 Item # FS92
Manufacturer:
Orca
Features
Pro's Choice Marine Fish.
Floating Pellets.
Premium color enhancing formula.
Pro' Choice Marine Fish Floating Pellets are a scientific formula.
Contain selected natural ingredients with stabilize multi vitamins, amino acid and minerals that improve marine fish colour, health, growth and disease resistance.
High digestibility ensured.
Made in Taiwan.
AU$9.30
Earn 93 points with this purchase
Copyright (c) 2018 The Aquarium Shop All rights reserved.