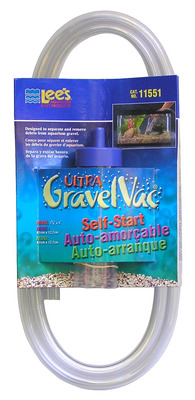 Item # LA08
Description:
5 inch (11551)
Manufacturer:
Lee's
Features
Designed to separate and remove debris from aquarium gravel.
Self start.
Tube: 4cm dia x 12.7cm long
Complete with Hose Clip to secure hose to bucket while cleaning (note: not shown in photo)
AU$15.95
Earn 160 points with this purchase
Copyright (c) 2015 The Aquarium Shop All rights reserved.