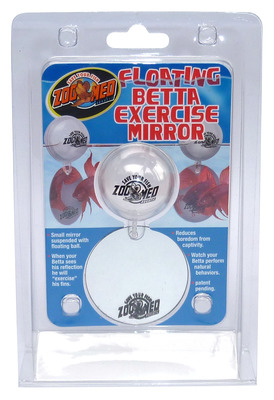 Item # ZM356
Manufacturer:
Hagen
Features
Small mirror (5cm diameter) suspended with floating ball.
Reduces boredom from captivity.
When your Betta (Siamese Fighter Fish) sees his reflection he will "exercise" his fins.
Watch your Betta perform natural behaviours.
Patent pending.
AU$13.75
Earn 138 points with this purchase
Copyright (c) 2018 The Aquarium Shop All rights reserved.