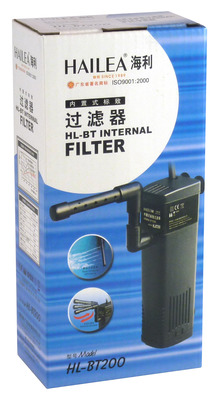 Item # HL15
Description:
Suitable for up to 60 litre fish tanks
Features
200 L/hour
Size (ex spray bar): 13cm height x 3.5cm wide x 5.5cm depth
Reinforced ABS encasing to ensure long lasting design.
High quality resin to seal motor winding - no chance of electrical leaks.
High quality bio-chemical filtration sponge which is suitable for breeding nitrifier.
Carbon cartridge design is better for eliminating impurities in the water.
Filter includes: 1 carbon cartridge, coarse foam block, spray bar attachment and venturi attachment for additional air
Power: 3 watts
Max head: 0.65m
AU$15.40 (Was AU$22.95 you save AU$7.55)
Earn 154 points with this purchase
Copyright (c) 2015 The Aquarium Shop All rights reserved.