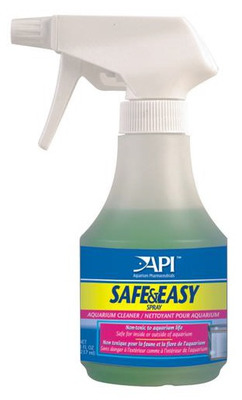 Item # APH102
Description:
Aquarium cleaner for glass and acrylic aquariums
Manufacturer:
Mars Fishcare
Features
Safe for all aquarium life
Use inside or outside of aquarium
Directions for use:
1. Turn nozzle to desired spray pattern
2. Spray on surface. Let sit for at least 3 minutes (longer for heavy duty build-up)
3. Wipe off with damp cloth or paper towel
Rinsing out out empty aquarium before filling with water is recommended
AU$9.90
Earn 99 points with this purchase
Copyright (c) 2013 The Aquarium Shop All rights reserved.