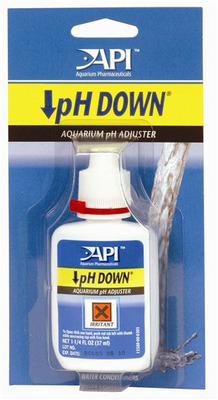 Item # APH19
Description:
Aquarium pH adjuster
Features
Benefits: Lowers pH (makes aquarium water more acidic)
For community aquariums, soft water and live-bearing fish
When to use: Use an API Test Kit weekly to accurately monitor pH. Then, when necessary, use pH Down to reduce pH levels in your aquarium.
Use 2 drops for each 3.8 Litres of aquarium water
AU$9.95
Earn 100 points with this purchase
Copyright (c) 2014 The Aquarium Shop All rights reserved.