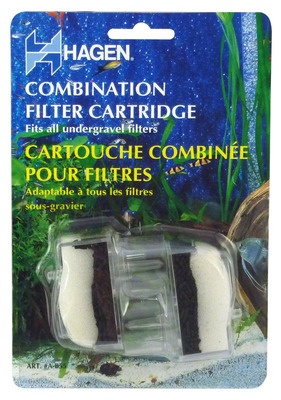 Item # UG12
Description:
Pack of 2 Cartridges. Fits most undergravel filters (A-855)
Manufacturer:
Hagen
Features
Removes solid and liquid impurities
Maintains aquarium water crystal clean and clear
Fits all undergravel filter return stems from 1/2" to 1 1/8" diameter
Contains activated carbon and filter foam
To allow optimum filtration quality and convenient maintenace, replace filter catridge regularly as it filtering properties become exhausted.  Replace filter cartridge when foam is soiled and clogs.
To install: seat return stems into filter cartridges
AU$5.75
Earn 58 points with this purchase
Copyright (c) 2018 The Aquarium Shop All rights reserved.