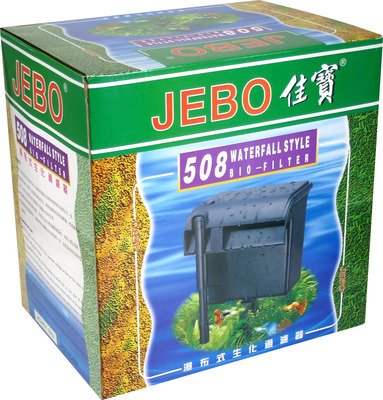 Item # JB190
Description:
980 L/hr for aquariums 150 - 220 litres *** NOTE END OF LINE PRODUCT ***
Manufacturer:
Jebo
Features
Waterfall style bio-filter
With filter basket containing 1 piece coarse foam, 1 bag carbon filter media, 3 pieces fine filter wool and filter noodles
Adjustable flow rate
The waterfall style output from the filter agitates the sruface while creating beneficial currents throughout the entire volume of the aquarium.
The surface agitation brings more water molecules to the surface and in physical contact with the atmosphere, enabling them to release carbon dioxide and replenish oxygen more efficiently.
Jebo aquarium power filters are designed to fully exploit the benefits of removing aquarium waste both mechanically and biologically, for producing debris free, clear water.
Power usage: 10W
Size: 235mm wide x 165mm long x 230mm high (excluding intake)
Made in China
12 month warranty
AU$34.95 (Was AU$39.95 you save AU$5.00)
Copyright (c) 2016 The Aquarium Shop All rights reserved.