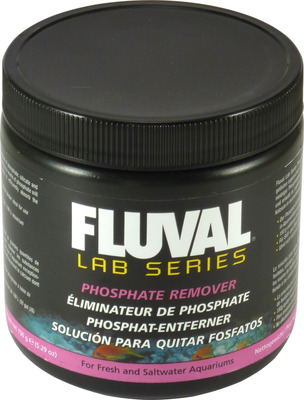 Item # HC07
Description:
Treats up to 189 litres of aquarium water (A-1500)
Manufacturer:
Hagen
Features
For fresh and Saltwater aquariums.
Fluval lab series phosphate remover rapidly adsorbs large quantities of phosphat, silicate and dissolved organics with leaching adsorbed substances.
Maintaining low levels of phosphate will result in cleaner, healthier aquarium water while allowing corals to effectively absorb the calcium the require to grow and reproduce.
Will not affect pH or hardness.
AU$27.55
Earn 276 points with this purchase

Fluval Lab Series High Absorption Nitrate Remover Resin 150g
Filter media

Fluval Lab Series Opti-Carb Organic Scavenger 175g
Filter media (A-1504)
Copyright (c) 2013 The Aquarium Shop All rights reserved.