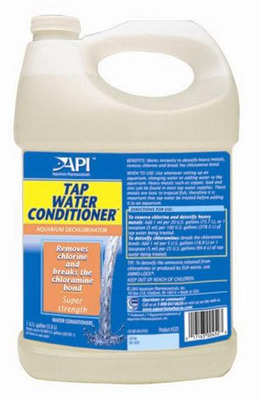 Item # APH178a
Description:
Super Strength
Manufacturer:
Mars Fishcare
Features
Super-strength water conditioner. Requires only one drop per U.S. gallon.
Instantly removes chlorine and detoxifies heavy metals in tap water.  
Use when setting up a new aquarium or adding water.
Safe for all aquatic life.
Treats up to 287,691 Litres.
AU$84.70
Earn 847 points with this purchase
Copyright (c) 2014 The Aquarium Shop All rights reserved.