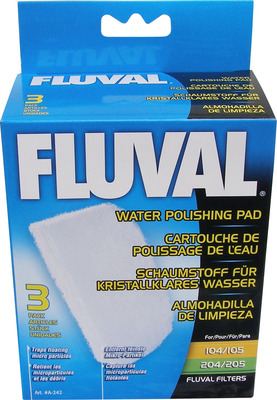 Item # FA32
Description:
3 Pack, for Fluval 104/105/106 and 204/205/206 canister filters. (A242)
Manufacturer:
Hagen
Features
Fluval Water Polishing Pad.
Effectively Traps micro particles and debris.
For crystal clear aquarium water. For Freshwater and Marine environments.
Use Fluval polishing pads when cloudy water occurs or after tank maintenance for crystal clear aquarium water.
For Fluval Canister Filters 104/105 and 204/205.
Traps Floating Micro Particles.
AU$7.65
Earn 76 points with this purchase
Copyright (c) 2018 The Aquarium Shop All rights reserved.