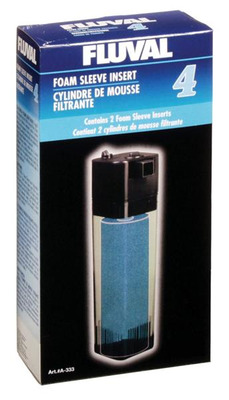 Item # FA43
Description:
Contains 2 foam sleeve inserts
Manufacturer:
Hagen
Features
Fluval Foam Sleeve Insert.
Contains 2 foam sleeve inserts.
The Fluval 4 foam sleeve insert is specifically designed for the Fluval 4 internal filter.
It functions as an effective mechanical media to remove debris from the aquarium.
Foam also encourages populations of beneficial bacteria which are important for proper biological balance in the aquarium.
AU$19.15
Earn 192 points with this purchase
Copyright (c) 2013 The Aquarium Shop All rights reserved.