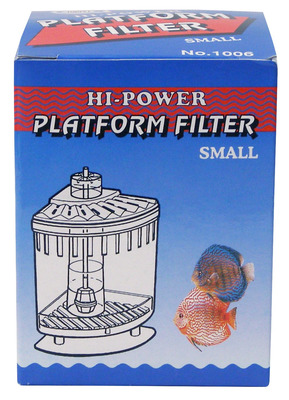 Item # TA60
Description:
(No. 1006)
Manufacturer:
Unipet
Features
Size: 72mm x 72mm x 100mm high (inc lid)
Unipet Hi-Power Platform Filter "Small".
Cleaner water healthy fish.
Does not include filter media(wool and charcoal).
Includes airstone.
AU$4.30
Earn 43 points with this purchase
Copyright (c) 2014 The Aquarium Shop All rights reserved.